Birthplace of climbing, the Mont-Aiguille is the star summit of the Vercors.
Dominating the Trièves, this magnificent giant attracts the eye of intellectuals and is coveted by sports people! The Mont-Aiguille, the icon of climbers, can also be appreciated from a distance, by taking the hiking circuit that goes round it. The first ascension of the Mont-Aiguille took place in 1492, a few months before America was discovered, signalling the birth of climbing. The expedition led by Captain Antoine de Ville was ordered by the King of France, to whom nothing could resist. And certainly not a mountain, even one named Mount Inaccessible by the inhabitants of the Trièves! This sacred mountain nourished all sorts of legends and myths. And its historical conquest has only partially dispelled them...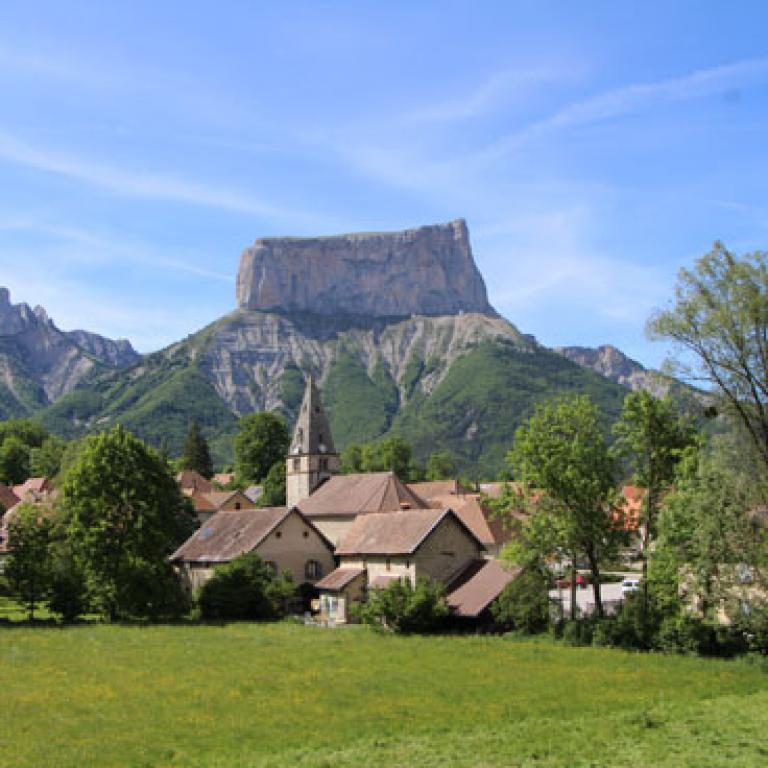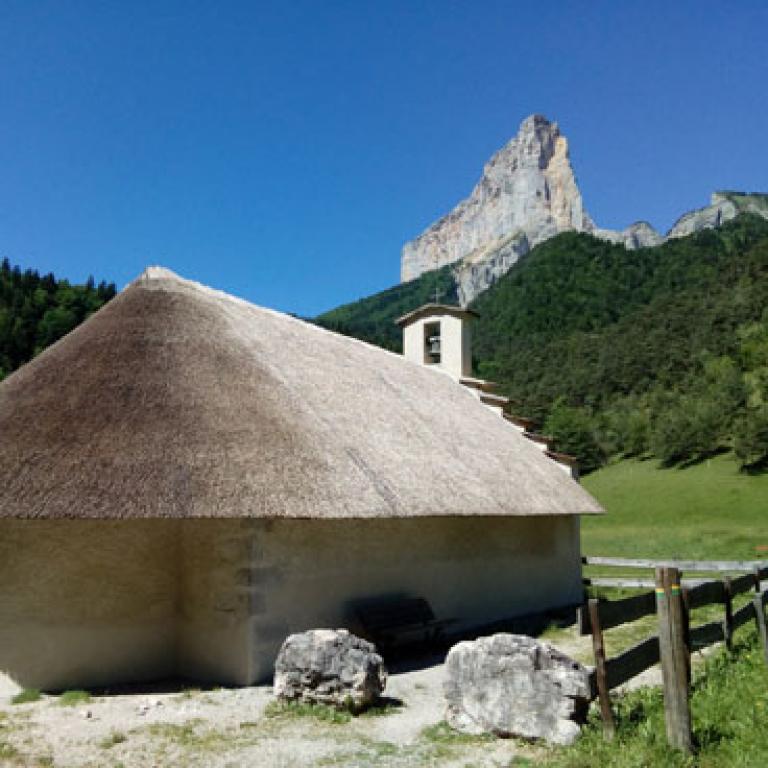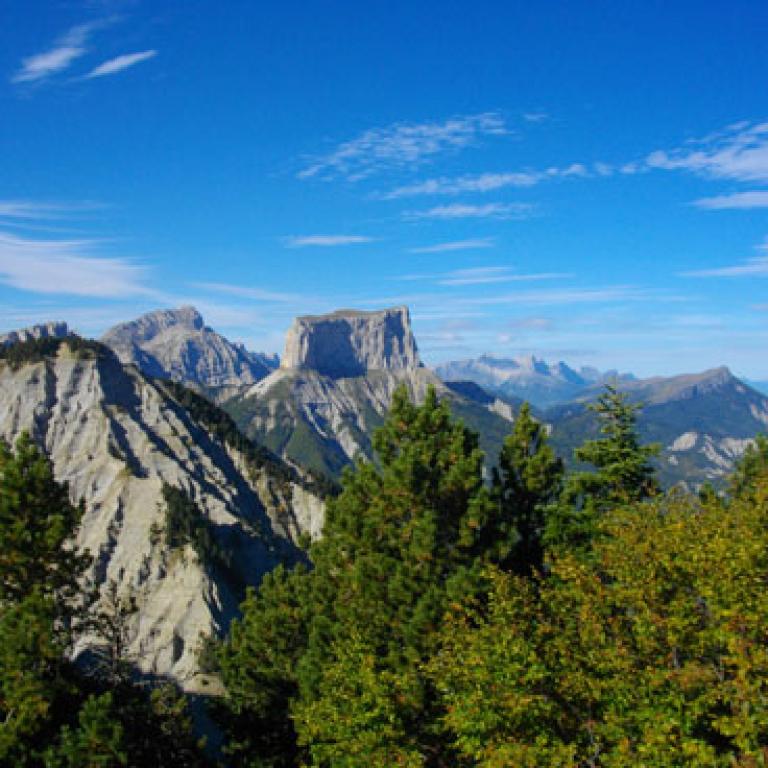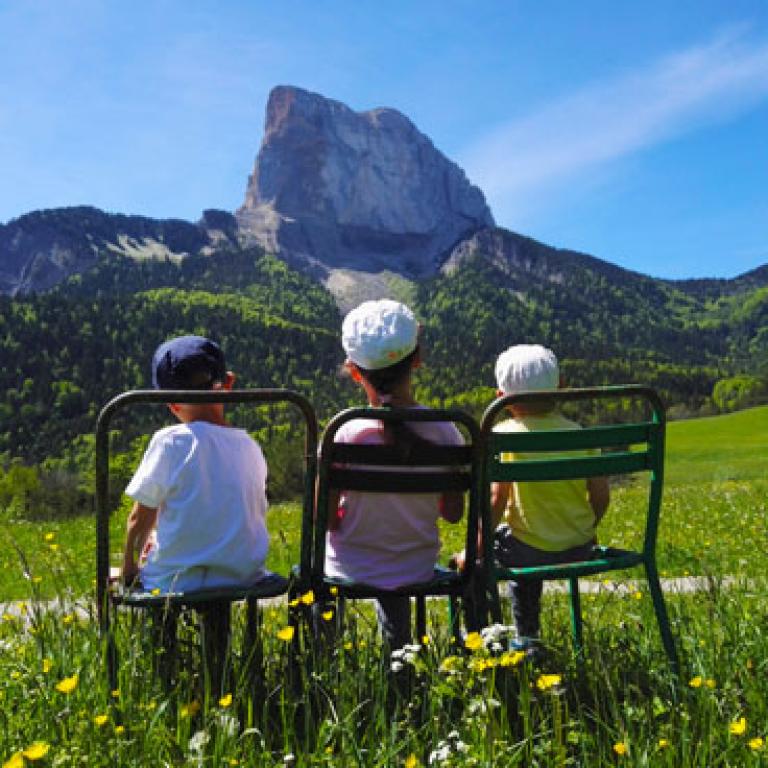 A geological curiosity
Known as one of the seven wonders of the Dauphiné, the Mont Aiguille was once attached to the Vercors chain. Erosion decided otherwise, drawing a block with multiple facets. The Mont-Aiguille's abrupt cliffs contrast with the soft landscape of the summit meadows. This "suspended garden" is now accessible thanks to the thirty climbing routes equipped for all levels. From the summit, the panorama over the pastoral landscapes is simply magnificent.
A preserved ecosystem
Located at the heart of the High Plateaux Nature Reserve in the Vercors, the Mont Aiguille is a true sanctuary for fauna and flora. It is not surprising, then, that scientists have made this isolated Alpine summit into an open-air laboratory!  Here, the flora is more generous and the animal species more abundant. You need to be discreet and patient to have the privilege to observe the inhabitants of this exceptional, but fragile, territory !
The Mont Aiguille from all angles
A hiking trail lets you go around the Mont Aiguille and admire all its facets from splendid view points. The itinerary crosses several villages and offers great views of the unique Trièves architecture. Find the itinerary on vercors-rando : vercors-rando.