The beauty of the limestone, the simplicity of an architecture and the way natural light enters, make it a unique site...
This classified 12th century monument is an appreciated spiritual location and the site of an intensive cultural activity during the summer. Whether you arrive at Léoncel Abbey via the col de la Bataille, on the Vassieux-en-Vercors side, by Saint Jean en Royans or by the col des Limouches, from the Isère valley, it is impossible not to be moved by its unspoilt environment. As was probably the case for the twelve founding monks in 1137! Coming from the Cistercian abbey of Bonnevaux, near Vienne, they discovered the ideal site to found a new monastry at the foot of the Grand Echaillon. At the crossroads of several routes between Dauphiné and Provence, the place will captivate you with its calm, water, forests and green pastures!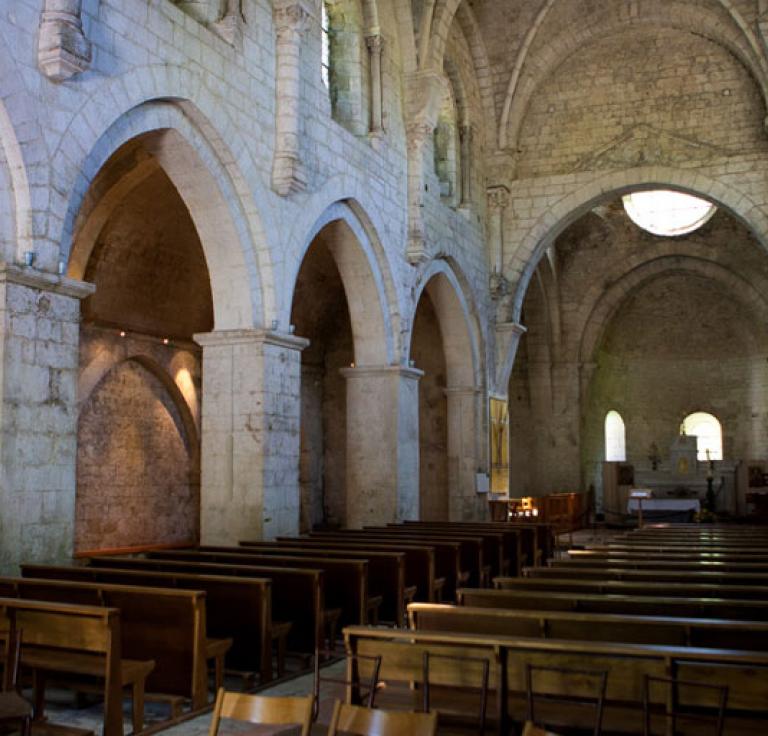 Classified historic monument from 1840
The heyday of Léoncel Abbey goes back to the 13th century. There followed a succession of declines and revivals up to the French Revolution. Today, only the Abbey church testifies to the past splendour of this Citeaux offshoot. During the 19th century, its heritage value did not escape Prosper Mérimée, and the writer and Académie Française member classified it as an Historic Monument in 1840. Admire the harmonious simplicity of this Romanesque art jewel, lost between the plains and the mountains !
Spiritual and cultural outreach
Owned by the Drôme town which it gave its name to, Léoncel Abbey is one of the remarkable sites in the Drôme Vercors. Almost 20,000 visitors cross its threshold each year. Some come for a spiritual retreat in this bucolic haven of peace, others to take advantage of the cultural events programmed during the summer by the Friends of Léoncel. A pleasant way to promote this protected heritage and contribute to its restoration.