At the heart of the Vercors Regional Nature Park,
the ViaVercors is a secured 50 km itinerary reserved for non-motorised vehicles. Between mountain landscapes, water, remarkable fauna and flora, this mainly secured route lets you spend pleasant, fun moments discovering the landscape, heritage and local know-how. This itinerary links the Plateau villages (Saint-Nizier-du-Moucherotte, Lans-en-Vercors, Villard-de-Lans, Corrençon-en-Vercors and Autrans-Méaudre en Vercors) to form an eco-mobility route,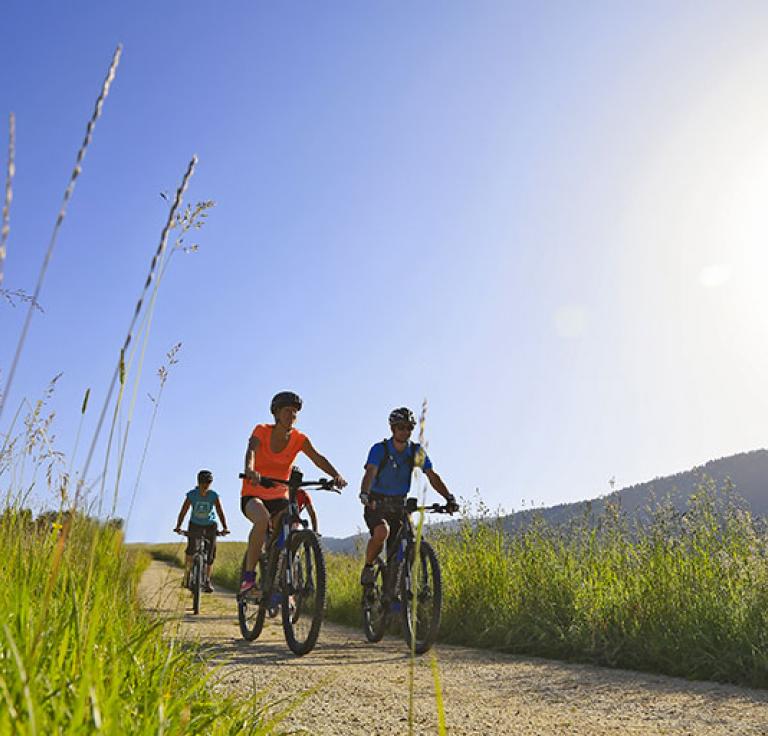 It lets you discover the landscape and heritage,
offering educational stopping points and visits to local producers and craftsmen. Secured and accessible by bike, by foot or by pushchair, the ViaVercors is also fun. For children, you can find a number of recreational facilities along the trail: bumps, bird boxes, playgrounds and picnic areas with wooden tables for family snacks.