The majestic karst plateau of Font d'Urle is a paradise for walkers, by foot, horseback or by bike.
Roam through its windswept grasslands, or venture to the edge of its impressive cliffs that dominate the Diois region, for a sensation of total freedom. Protected as a sensitive Natural Area by the Drôme department, Font d'Urle is a mountain pasture where each summer for centuries has seen the migration of horses, cattle and sheep. A signposted trail with an educational booklet (the Karst trail) helps you read the amazing landscape of this fascinating geological site, where spectacular shapes created by the erosion of the limestone by the water, known as "karst" meet. On site, you can find and try out different equestrian activities, both during the winter and the summer (horse trekking, camps, ski-joering...) or take advantage of the orienteering trails laid out nearby, from the resort of Chaud Clapier.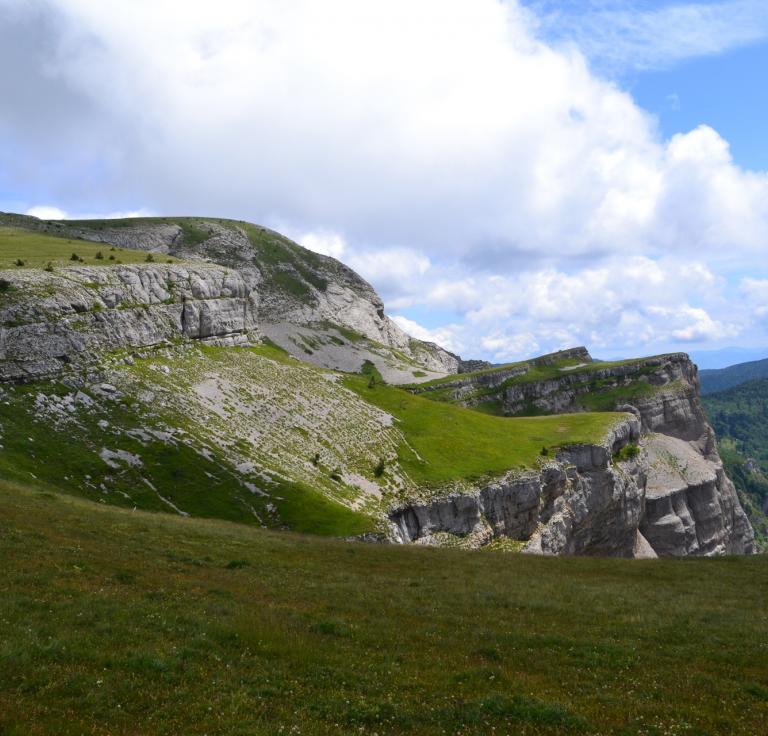 Winter sliding
From the Christmas holidays, the resort opens its downhill skiing pistes, ideal for families, as well as its magnificent cross-country ski area through the century-old forests of South Vercors. Snowkite enthusiasts come to the fabulous Font d'Urle site, along with  snow-shoe lovers. You may even see a few dog sleds that cross towards Vassieux or the Ambel plateau, fulfilling the dream of beginners and enthusiasts alike... and why not yours?