Le Vercors, du nord au sud et tout au long de l'année saura vous régaler de ses moments d'émotions fortes à la rencontre de ses habitants !
Quelques évènements phares du Vercors organisés par saisons :
- Printemps : Vélo Vert Festival, Drayes du Vercors, Festival des Chapelles, Critérium du Dauphiné, Euro Nordic Walk, fête de la coquille Saint Jacques...
- Eté : Ultra Trail du Vercors, Vercors Music Festival, Foire Bio de Méaudre, Fête du Bleu, de l'Ecrit à l'Ecran....
- Automne : Festival d'humour et de Création...
- Hiver : Trans Vercors, Festival international du film de Montagne, Foulée Blanche...
La Fête du Bleu
The Fête du Bleu is above all to celebrate the Bleu du Vercors-Sassenage, the mild, creamy blue-veined cheese with a delicate hazelnut aroma, produced in the Vercors. The Fête du Bleu is also the chance to discover the rich agriculture and local heritage, the know-how and all the specificities of the geographical sector. Featuring numerous events in a convivial atmosphere, the Fête du Bleu will delight young and old, with its animals, the quality of its local 'terroir' products, and the originality of its culinary and gastronomic specialities. In 2018, Lans-en-Vercors, at the gateway to the Vercors, will welcome the fête on 28th and 29th July.
More information : Visit the website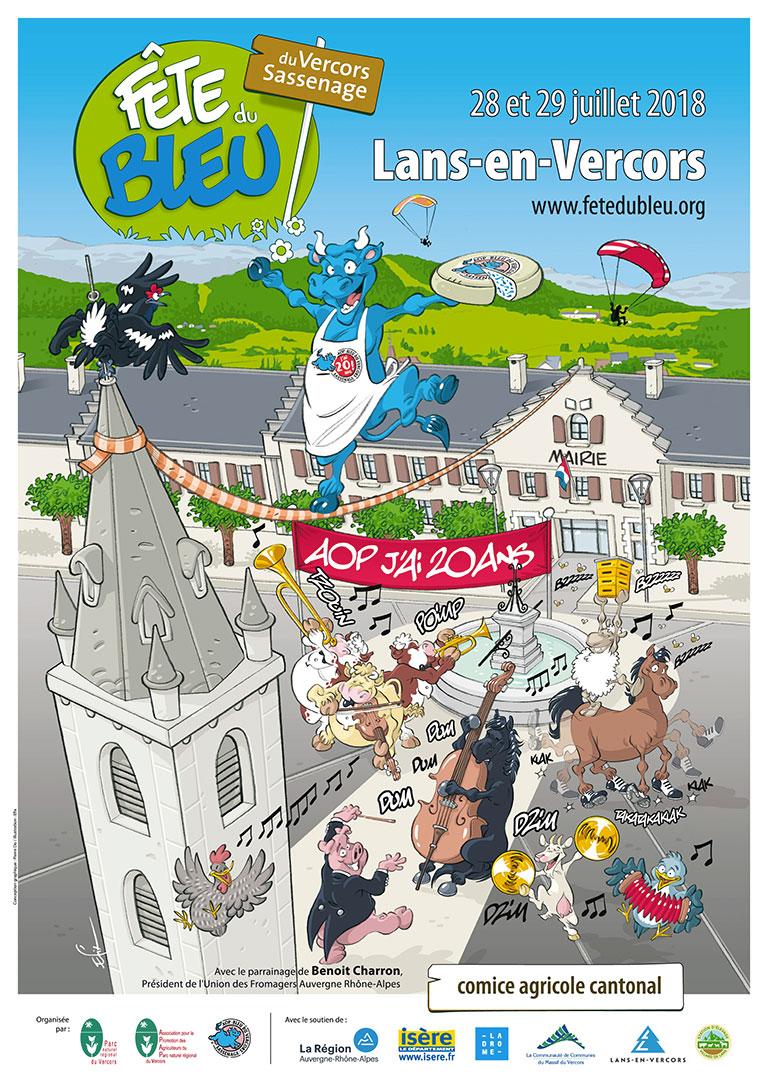 The Velo Vert Festival
It is THE mountain biking festival, located in Villard-de-Lans, in the heart of the Vercors! Having become a major mountain biking festival in France and the leading worldwide mountain bike test centre, the Vélo Vert Festival is the chance for all - young and old, sporty or less sporty - to test over 2,000 bikes and accessories presented by over 300 brands! You can also take part in around ten trials for competitors, leisure riders and families. Don't miss the event in Villard-de-Lans on 1st, 2nd and 3rd July !
More information : Visit the website