A first-class natural site
Extending between the Col Vert and the Pas de l'Oeille, the Arêtes du Gerbier, along with the Fauge Valley (on the Villard-de-Lans side) and the East Balcony (on the Trièves side), are a first-class natural site. From a geological point of view, this limestone ridge, vertically straightened by tectonic activity, illustrates the forces to which the Vercors was subjected by the Alpine surrection. Then 20,000 years ago, the Fauge glacier sculpted the valley and transported erratic blocks down to Villard-de-Lans. From a natural point of view, the combination of geology and varied climatic influences has generated an exceptional biodiversity, with numerous species sheltering in the cliffs and surrounding environment. This site is also a significant marker for the Vercors, that can be recognised from miles around.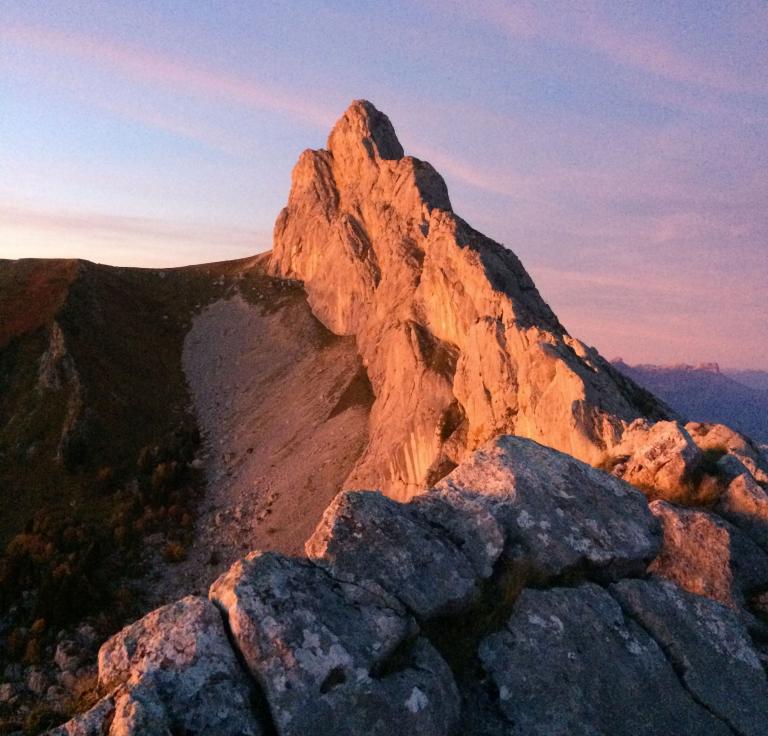 The place where a page of climbing history was written
You may be surprised to hear about Lionel Terray in the Vercors! The person that marked French post-war climbing, with an incomparable energy, in the most difficult mountains (he was the 3rd to climb the Grandes Jorasses, 2nd for the Eiger, 1st for the Fitz Roy, Makalu, Chomo Lonzo, Annapurna) is no stranger to certain of the massif's summits. He came to the 3 Pucelles at the age of 15, thanks to his childhood in the family home on the Bastille slopes, rue St Laurent, Grenoble, and his growing passion for the mountains. In conditions, which he described himself as catastrophic, he climbed the Grange corridor as lead climber, with nailed shoes, and no protection in the famous sandwich crack! He came back twice more in better conditions, and especially at 20 with Rebuffat to open another route. In 1937, he spent two very happy years at Villard-de-Lans High School, where the teaching focused on nature sports let him form a hiking group and carry out different climbs with one of his teachers (member of the Groupe de Haute Montagne). In 1961, he came back to his family home to write his memoirs, "Conquistadors of the Useless". This book is considered by many to be a reference in "mountain" libraries. After this date and having achieved everything that can be achieved in the mountains, he went back to climbing training. On 19 September 1965, he fell to his death with Marc Martinetti (a young, talented guide from Chamonix) in the Arêtes du Gerbier (the rainbow crack). Today, the Arêtes du Gerbier are a major climbing site, all year round.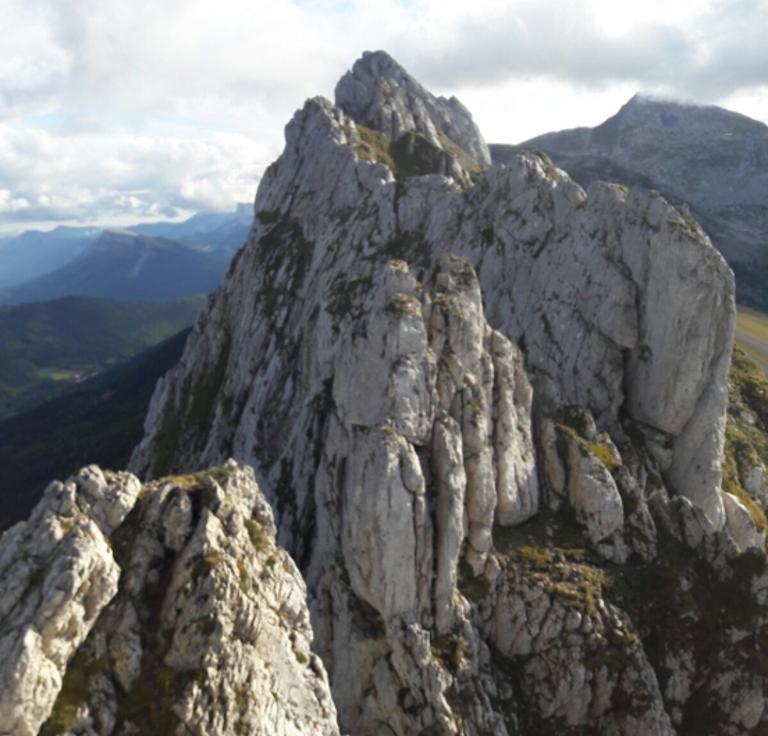 Hiking trail around the Arêtes du Gerbier
A demanding trail for expert walkers from Villard-de-Lans or Prélenfrey-du-Gua, climbing via the Pas de l'Oeille, across the Fauge Valley, then the Col Vert. Find the hiking itineraries around the Arêtes du Gerbier on the website : Vercors Rando