Vassieux, history and landscape' village
The Vassieux en Vercors plateau peacefully extends its meadows and forests up to the magnificent south ridges that dominate the Diois countryside from the But Saint-Genix (1,643 m). With its pastoral heritage, the plain has kept its charm, despite the wounds of the Second World War. The trails offer pleasant family strolls or more challenging hikes, by foot, mountain bike, horseback or accompanied by a donkey or dog sled. It is not rare to observe a deer or fox close by, as the fauna is abundant on this vast plateau encircled by ridges. Cyclo-tourism enthusiasts will find the intersection between the routes to the Col de Rousset, the Col de la Chau and a bit further, the fabulous Combe Laval route, which descends into Saint Jean en Royans. Vassieux, a "Companion of the Liberation" village provides the chance to remember the sacrifices at its Memorial sites (Museum of the Resistance, Memorial to the Resistance, Necropolis), and also go further back in time by discovering the Museum of Prehistory and the life of the men that lived thousands of years ago.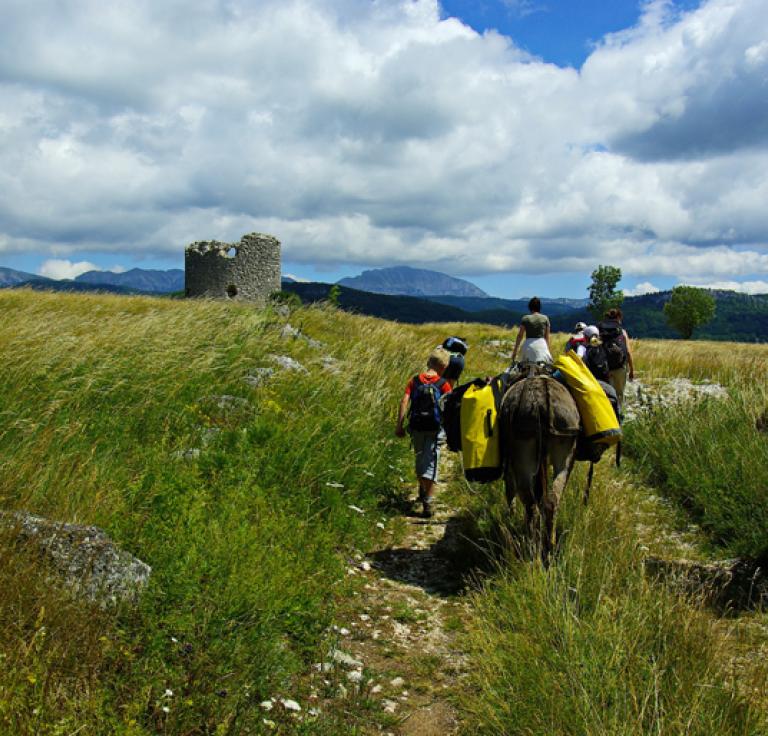 Nordic pleasures
From the first snow, Vassieux becomes the paradise for dog sledding - trails are marked out to learn or improve your driving skills on your own or in the company of professional mushers.
These pistes are also open to snow-shoes, cross-country skiing and Fat Bike. 4 km away, in the direction of the Col de Rousset, you can find the Raphaël Poirée biathlon stadium for nordic skiing, biathlon or off-snow ski-wheels.